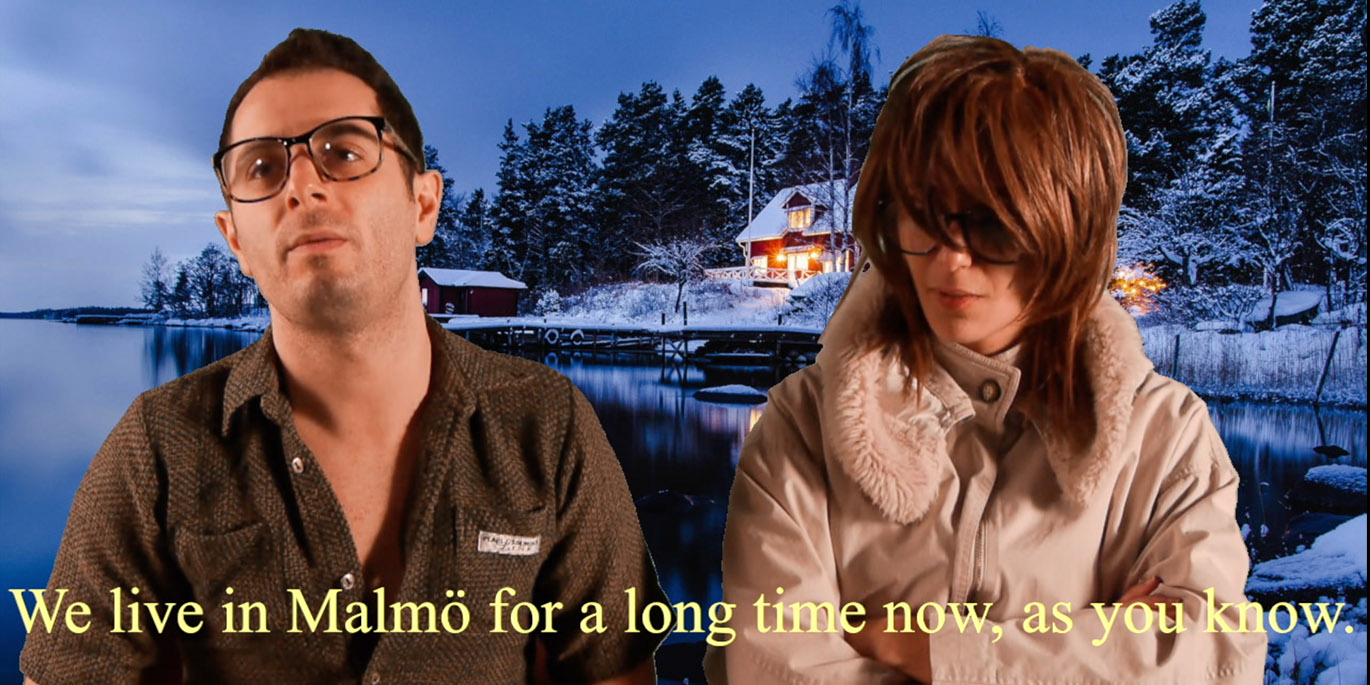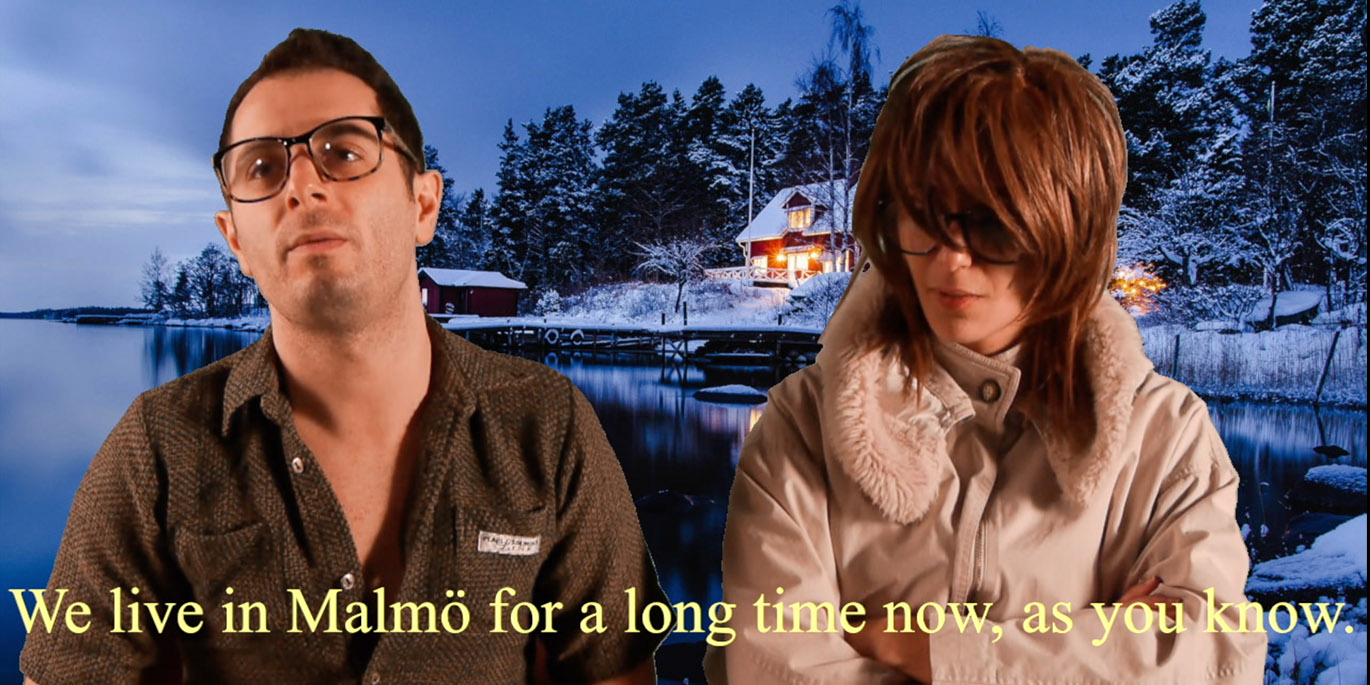 concept, performance and edit biriken (Melis Tezkan, Okan Urun) camera Franz von Bodelschwingh
KYSSAR FRÅN MALMÖ
biriken (Melis Tezkan, Okan Urun), hayalî Malmö manzaraları önünde oturarak İstanbul'dan göç etmiş iki müzisyeni canlandırır. Bir müzik yapımcısı tarafından nasıl keşfedildiklerini anlatırken hem müziklerinin "girift" yapısına hem de müzik sanatının jeopolitik doğasına göndermeler yaparlar. İskandinavya'daki yaşamları sözde başarılarının bir kanıtı gibidir…
Arkadaşları, Türkiyeli müzik ikilisi "kim ki o"nun yeni albümüne övgü mektubu niteliğinde hazırladıkları sonu gelmeyen videoları giderek kendilerine ve Kuzey Avrupa'ya övgüye dönüşür. Kyssar från Malmö Ekin Sanaç ve Berna Göl'ün oluşturduğu İstanbullu müzik ikilisi "kim ki o"nun 2013 tarihli Grounds albüm lansmanı için gerçekleştirildi. Grounds albümünün teması iki müzisyen tarafından "İstanbul'da yaşamak, eşitsizlik, bencillik, insanlar ve hayvanlar arasındaki ilişkiler, korkular ve arkadaşlar" olarak tanımlanıyor.
KYSSAR FRÅN MALMÖ
biriken (Melis Tezkan, Okan Urun), assis.e devant les paysages imaginaires de Malmö trouvés sur Internet, incarne deux musiciens émigrés d'Istanbul. Racontant l'histoire de leur découverte par un producteur renommé, ils parlent de la pseudo-complexité de leur musique et de la nature géopolitique de la musique en général. Leur nouvelle vie en Scandinavie témoignerait de leur prétendu succès...
Enregistré pour féliciter kim ki o pour la sortie de leur nouvel album, le message vidéo de biriken devient une sorte d'autofélicitation et de louange sur l'Europe du Nord. Kyssar från Malmö a été réalisé pour le lancement de Grounds en 2013, album de la bande de musique stambouliote formée par Ekin Sanaç et Berna Göl.
« Vivre à Istanbul, l'inégalité, l'égoïsme, les relations entre les humains et les animaux, les peurs et les ami.es » sont les thèmes de cet album tel qu'ils sont décrits par deux musiciennes.
Kyssar från Malmö
Sitting in front of Malmö's fantasy images, biriken (Melis Tezkan, Okan Urun) portrays two fictional immigrant musicians from Istanbul. They tell stories about how they've been discovered by a music curator; their references reflect at the same time the "complexity" of their music and the geopolitics of the art of music; their so-called success is proven by the fact that they now live in Scandinavia...
The never-ending video letter to the Turkish band "kim ki o" was supposed to honor their friends' new album but becomes an homage to themselves as well as to Northern Europe.
Kyssar från Malmö was produced for the release of "kim ki o" band's Grounds album in 2013. "kim ki o" is a band from Istanbul, formed by Ekin Sanac and Berna Gol. Grounds' theme is defined by the musicians as "living in a massive city, selfishness, inequalities, relations between animals and humans, fears and friends", referring to Istanbul.