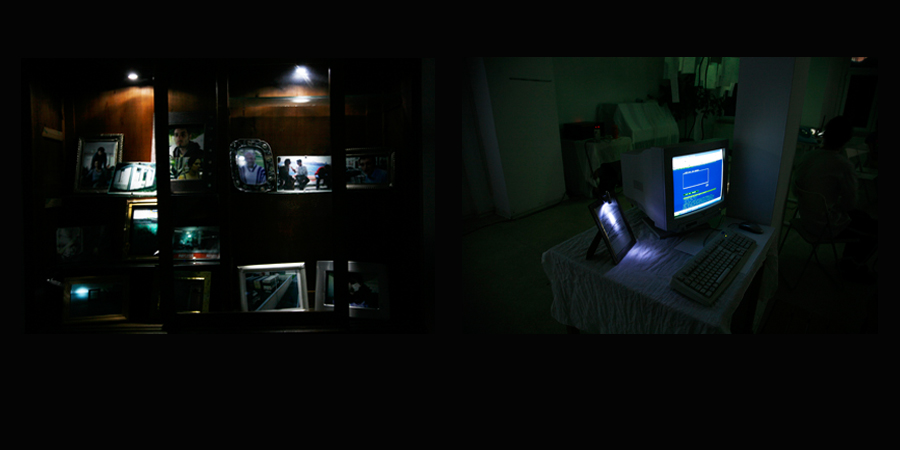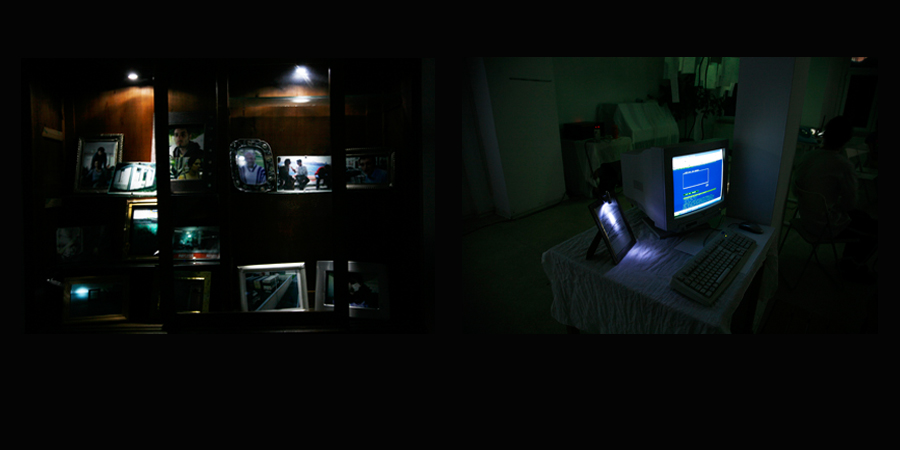 (2007, 2009)
video, yerleştirme ve performans / video, installation and performance: biriken
people as places as people
"...Benim için insanlar odalar gibidir. Zaman geçirdiğim her yer gibi. İlk başta bu odaya merakla girersin : lamba, televizyon, her neyse. Ve bir zaman sonra yenilik kaybolur. Tamamen. Sonra şu sapma gibi şey. Giderek yayılan türden bir sapma... Sanırım tüm bunların sonu artık bir şeyin bir sesin size konuştuğu noktadır. İşte bu ayrılma zamanıdır, başka bir yere gitme zamanı. İnsanlar temelde aynı kalacaklar. Belki de farklı bir buzdolabı ya da bir tuvalet ya da herhangi bir şey kullanırlar." [Charlie Parker, Jim Jarmusch'un Permanent Vacation filminde-1980)


Sıkıldığımızda, karşımızdakinin ne hissedeceğini düşünmeksizin, bir başkasına kolay geçişler yapılan "space"lerden birini biriken olarak işgal ediyoruz. İçini, internet sloganlarıyla yalnızlık-bırakılmışlık hislerinin çarpışma alanı haline getirirken, kendimizi de bu alanın içine hapsediyoruz. myspace'in dokusunu, derinliğini ya da yüzeyselliğini ziyaretçi/seyircilere açıyoruz.
people as places as people projesi :
mycroft Galeri'de yerleştirme, Paris - Haziran 2007'de 1 hafta
sanatçı atölyesinde yerleştirme performans, Paris – 14 ve 15 Haziran 2007
video-yerleştirme ve "net art" projesi, İstanbul – 10 Ekim 2009, Görünürlük 5 projesi kapsamında gerçekleştirildi.
people as places as people
" ... To me, those people are like series of rooms. Just like all the places where I spent time. You walk in for the first time curious about this room, lamp, TV whatever... Then after a while newness is gone. Completely. Then there is this kind of drift. Kind of creeping drift... I guess the point of all these that after a while something tells you some voice speaks to you. That's it, time to split, to go some place else. People are going to be basically the same. Maybe they use some different kind of refrigerator or toilet or something." [Charlie Parker in Permanent Vacation of Jim Jarmusch-1980]
We decided to invade one of those disposable spaces that you use and skip carelessly when you are bored. While we fill it up with Internet slogans, creating a battle ground for solitude and desertion, we also imprison ourselves. biriken opens the texture and the depth or the superficiality of the myspace to the visitor/spectator.
The people as places as people project has been staged as:
an installation in mycroft gallery, Paris – one week in Jun 2007
an installation performance in an artist atelier, Paris – Jun 14-15, 2007
a video-installation performance and a net art project, Istanbul – Oct 10, 2009 within the framework of the Visibility Project.